Protected Work place with a Visitor Entry System
Working in a good and safe environment is the first priority of any employee whether he is on the top position or at the lowest. Everyone wants to work at a place where he /she feel secured and happy.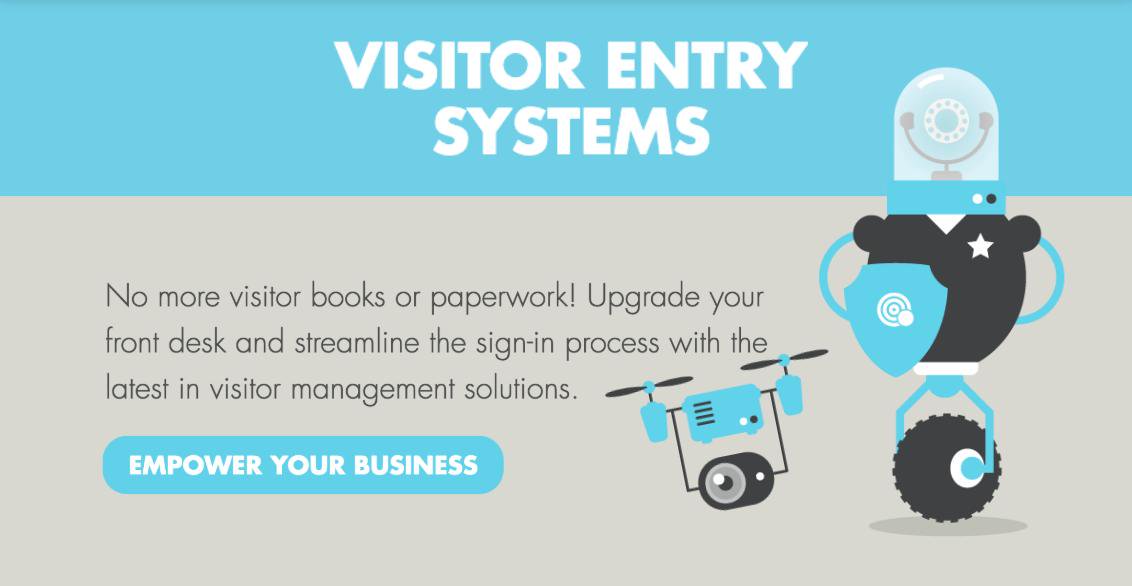 Preventing workplace from illness, injury, violence and security threats is the most important job for any owner of the property. It is the employer's duty to protect the health, safety and welfare of their employees. If the employers take care about the safety of their office premises there will be less chances of any misshapen like violence, robbery, terrorism, etc.
Keeping a security guard and a clipboard at the entrance is not enough. There should be proper management of checking each and every person who enters the premises very thoroughly and with care. This is where a visitor entry system steps in. A visitor management system can help you track the kind of people entering the facility and can keep a keen eye on any new suspicious visitor.
If at all any wrong people enters in your premises then it becomes very difficult to protect yourself or others.  They can be very dangerous and can hurt many ways like looting, killing or taking away your secrets, etc. Each person who enters the workplace should go under thorough checking and security screening process of visitor entry system.
There should be a control over numbers of visitors entering the premises. They should be only allowed with prior appointment.  They should not be entertained without pre appointment. They should be issued passes and their ID's should be checked. Make sure that each visitor goes through proper channel before they are allowed to enter in. Security should be very tight and alert at workplaces. All entrances and exits should be kept secure at all times Also, mobiles should be monitored via GPS i.e. global positioning system. CCTV's and Alarms should be installed.
Your employer also has the right to monitor communications within the workplace as long as you are aware of the monitoring before it takes place. He can monitor emails, internet access, telephone calls, data and images, etc.
If proper security arrangements are not followed or if there is mismanagement of securities at work places, many active shooting incidents and similar threat incidents can take place any time. Moreover, at that time it is not possible to move away from the dangerous situation.
Employees should also be involved in the safety and security plans. Some training should be given to the employees for their safety. Special training programmes should be held in the premises to aware the employees about some techniques where they can act instantly for their and their colleague's safety. They should be involved in some drill practices. Give certain security tasks to different workers to be responsible for. Offer a reward to the employees for reporting security or safety threats.  This will not only give the employees' confidence but also sense of responsibility and will increase productivity as employees will feel secure working without fear. Always implement a visitor entry system at your workplace!